California Professional Liability Insurance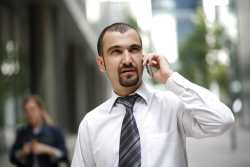 Professional Liability Insurance or PLI is a form of liability insurance necessary to help protect businesses in the service or consultant industry. A claim of negligence can be very damaging to a growing business and if the claim results in monetary damages can be catastrophic.
At Su Casa Valley Insurance we have the experience and expertise to evaluate the risks associated with your service or consultative related business or profession in California and provide appropriate coverage through one of our highly rated insurance companies.
Professional Liability can take on different forms or names. Some of the types of coverage included are:
Cyber Liability
Foreign Liability
Liquor Liability
Pollution Liability
Errors & Omissions
Protecting Businesses in California
Professional Liability Insurance covers potential losses that are not typically covered with a general liability policy. Some of the businesses / professionals we help are:
Insurance Agents
Consultants
Brokers
Lawyers
Engineers
Accountants
Medical Professionals
Give us a call today and let one of our experience agents evaluate the Liability risks unique to your business or profession at (559) 328-5999. We service liability insurance in Fresno, California including the Fresno County, Kern County, Kings County, Madera County, and Tulare County areas.
Why You Need Professional Liability Insurance
Running a thriving business is profitable, but sometimes things don't go as planned. You can't have a plan in place for everything that could possibly go wrong, but we can provide insurance coverage for your peace of mind. Our professional liability insurance protects your company from financial ruin – it's there when you make a mistake, when clients are unhappy or when someone decides to sue your business.
Mistakes Can Happen to Anyone
You could be the best at your job, but that doesn't guarantee you'll never make a mistake. After all, nobody is perfect. Nevertheless, you are expected to perform according to the standards of conduct in your profession. When you make a mistake, you're not displaying the skill set your customers or clients expected. If something you did or didn't do causes harm to someone else, you may be liable.
Small mistakes aren't usually a problem. For example, if you forget to add the copyright page to your client's website, you can probably fix it as soon as the error is discovered. However, you need liability insurance to protect you from the mistakes that have bigger consequences. For example, what if an accountant didn't take advantage of a big tax write-off for their client? The financial losses to the client could be enormous.
If your company is in the tech industry, professional liability insurance is there to cover even costlier errors. For example, if you don't secure your client's network or database and leave them vulnerable to a data breach, that could have dire consequences.
Unhappy Clients Cause Trouble
It would be great if all your customers were happy with the products or services you provide. Unfortunately, there are always some that have to complain. Our insurance policy isn't going to help you get good customer reviews, but it could be important when a client causes trouble for your business. A disgruntled client could easily file a lawsuit even if you completed the project as agreed. Some clients might even do that just to get out of paying the bill.
What If Someone Sues You?
Getting sued is always a possibility. A customer could file a lawsuit against you if you delivered the product late. An incomplete product or a buggy application could also result in a claim against your company. In that case, you're not just putting your fees from the client in jeopardy, but they may seek compensation beyond the work that was promised. For example, they might argue that the late delivery of the product postponed their launch and cost them millions of dollars in revenues.
We can't stop anyone from suing you or your business. However, we can be there to support you when it happens. Professional liability insurance covers the legal fees required to represent you in a court case. Legal defense costs add up quickly when you include attorney fees, payments to expert witnesses. And if you're ordered to pay legal fines, such as a settlement or judgment, our policy will cover you up to the designated limit.
Your company doesn't need professional liability insurance to get customers, but you need appropriate coverage to stay in business when things don't go as planned. At SuCasa Valley Insurance, we provide personalized service. We'll tailor your insurance quote to your specific needs, providing you with the right coverage for your business. Our service area includes Visalia, Tulare, Selma, Hanford and Fresno. Give us a call or use our secure contact form to get in touch.