California Boat & Watercraft Insurance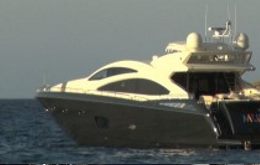 At Su Casa Valley Insurance, we can offer a wide variety of coverages and options for your boat, jet ski or personal watercraft. Some boats or smaller watercraft may even be covered under your current homeowners policy. The size, type and value of your boat, personal watercraft or jet ski will be part of the determining factors in evaluating your California insurance coverage needs.
Let one of our experienced agents give you the coverage you need and recommendations to best fit your situation. The following list some of the many coverages that we can offer:
Physical Damage Coverage - Adding this coverage to your policy protects your boat while in storage and during transport. This covers your boat as well when out of the water, including but not limited to: fire, lightning, vandalism or theft. You can also obtain emergency service reimbursement for expenses related to towing, labor or supplies.
Liability Coverage - This coverage will assist you in the event of a collision with another boat, dock or other boaters.
Personal Liability - protecting you or family member if you have an accident that causes injury to another person.
Medical Payments - covering medical expenses if you or someone in your boat is involved in an accident.
Property Damage - damage that may be caused to another persons property while operating your watercraft.
Boat and Watercraft Insurance in California
Consult with one of our professional agents at Su Casa Valley Insurance to make sure you have the right coverage at a competitive price. We can evaluate your boat or jet ski insurance needs to find special coverages you many need or any discounts you many qualify for. Some additional discounts and coverages may include:
Accident forgiveness
Roadside Assistance
Boat Removal
Boating Safety
Multi policy discounts
Purchasing your boat opens the door to one of the great pleasures of life. There are few things that offer more rewards than the prospect of boat ownership; it's a gateway to endless evenings spent relaxing on the waterfront, endless, exciting afternoons spent fishing or waterskiing, or endless days just soaking up the majesty of the open ocean.
However - as a boat owner it's important to remember something vital: your boat is an investment. It's a piece of property that you own that you must take care of, in order to enjoy all of the sun-splashed leisure a boat offers. The best way to insure that you are able to enjoy all those benefits? Well, it's said there right in the last sentence - insurance.
Insurance for your boat is just as vital and essential for protecting your investment as auto insurance is for your car. Yet, for many boat owners, the thought of insurance has ... well, sailed away from them. Here's our list of why boat insurance is essential to help protect your purchase:
You've put a lot of money into your boat purchase - As this article details, the average cost of a boat can be quite significant. If you're laying out this amount of cash for something, doesn't it deserve to be protected in the case the worst happens? If you don't have insurance on your boat purchase, you run the risk of all of that money going right down the drain in case the boat is lost or damaged beyond repair.
You'll put a lot of money into the boat AFTER purchase - Your boat requires a lot of financial resources for maintenance and upkeep. Paint, gas, repairs, add-ons to the boat ... they all add up to a lot of money on top of the original sticker price. So why have all that money go to waste if you lack insurance on your purchase?
More natural disasters are on the horizon - One of the ways that many ships are lost or damaged beyond repair comes in the form of a natural disaster. Whether it be tornado, fire, flood, hurricane or tsunami, sailing vessels have the propensity to be damaged by nature in the very places where they reside. And - as it turns out - these damaging storms and acts of nature are only growing stronger and more frequent all the time. With the increased risk that the weather (and the odds) play, can you really afford to go without insurance?
You need to be protected against lawsuits - If a person sailing with you becomes hurt or injured - or if your somehow causes injury to another person or object - a potential lawsuit arising from that accident could be financially crippling. Just as auto insurance would, boat insurance will protect you in the event of this occurring.
It might be necessity - For many marinas, harbors and sailing clubs or venues, not only is insurance encouraged - it's often a necessity. In order to get your boat into the places you want (or need) insurance might be a need, not an option.
If you're ready to search for an insurance quote on your boat, head for the best insurance option out there - Su Casa Valley Insurance Services. With locations in Visalia, Tulare, Selma, Hanford and Fresno, the team at Su Casa Valley Insurance Services offers unparalleled personal and professional service for all your insurance needs. We offer a wide range of coverages and options for your boat, jet ski or personal watercraft.
See our website at www.sucasavalleyins.com for more details.