California Homeowners Insurance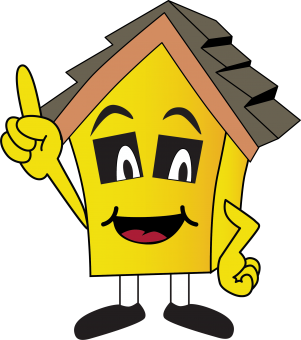 Your home is the usually the biggest purchase you will make and is your most valuable asset. If you have any damage, you need a California insurance agent that will find the best company to fit your needs and settle your claims quickly. At Su Casa Valley Insurance, we will help you find the right fit for your needs with providing quality service and affordable pricing.
Homeowner policies will differ on where you live, the valuables in the home and which coverages you choose. A comprehensive plan will cover you financially if you have a loss due to fire, theft or other events, in addition to the event if someone is injured on your property.
At Su Casa Valley Insurance, we have the home insurance specialists that can tailor a specific package to your needs and risks. We have access to many top rated companies to find you the best fit at a fair price. We can quickly compare rates to ensure you don't have any gaps in coverage down the road.
Homeowners policy coverages in California
Property Coverage - to pay for repairs to your home, garage or other buildings that are damaged.
Personal Property - if you have a loss of valuables in your home like jewelry, electronics or guns due to theft or damage.
Liability - this will cover if there is a claim when someone is injured or their property is damaged.
Medical Expenses - this would be medical coverage for someone that is injured, other than a resident, on your property.
Living Expenses - if you have a complete loss, you may need extra temporary housing or food when you're forced from your home.
There may also be other coverages that you many want to consider in addition to your basic homeowners policy. These may include personal umbrella, automobile, flood, earthquake or jewelry insurance. Our agents at Su Casa Valley Insurance can help you understand your other risks and help you evaluate whether you may need additional coverages in your California home insurance plan.
So, contact us today at (559) 328-5999 to find out more about home insurance in Fresno, California including the Fresno County, Kern County, Kings County, Madera County, and Tulare County areas.
Vacation Home Insurance for Your Home Away From Home
A vacation home is not only a home away from home but also a sound investment. Just like you would insure your primary home, your vacation home also needs insurance to protect you from a variety of damages and expenses.
Here are a few of the reasons why finding the best insurance for your vacation home is critical.
Natural Disasters
You can't usually predict where or when a natural disaster will hit and if your vacation home is damaged by flood, fire, earthquake, tornado or any other kind of natural disaster -- you need peace of mind that you are protected.
Your Homeowner's Insurance Isn't Enough
While your homeowner's insurance covers your primary home, traditionally you will find that vacation homes are excluded. This is because rental homes or vacation homes that are rented to others to use, as well as the family, are considered business activities. This doesn't mean you own a business specifically, just that the terms are different.
Whether you rent your vacation home or not will help determine the rates that are available to you. Some policies even offer a rent loss insurance rider which helps you pay the bills in case of a disaster that renders your vacation home uninhabitable, causing you to lose rental payments.
According to the U.S. Census Bureau:
Some 80 percent of all second homes are bought for use as a vacation getaway or a family retreat, and close to 25 percent of vacation home buyers plan to make them primary residences down the road (upon retirement).
Other Types of Loss
Natural disasters are not the only thing that is covered with a vacation home insurance policy. Vandals and thieves are another risk when buying a vacation home. Another area to look at if you do rent your vacation home is damage done by guests; sometimes a deposit is just not enough if there is extensive damage.
An additional type of peril is that a vacation home is often only used a small portion of the year if it is not rented out. This means that there is a better chance of damage that is not found at first, such as a burst water pipe or the aforementioned vandals or thieves.
Liability Coverage
Even if you never rent out your vacation home you still need liability coverage. This protects you from any lawsuits that can arise if someone is injured on your property. Even if you just entertain once in a while and have guests over, there is always the possibility of someone being hurt while inside of your vacation home and you being responsible. Liability coverage covers claims of that nature.
How to Save Money
In some cases, the cost of vacation home insurance rivals -- or exceeds -- the cost of insuring your primary home, but there are ways to save money when choosing a policy. This includes installing an alarm system, being near a water source and looking into bundling policies, if that is possible.
Personal Service
Here at Su Casa Valley Insurance Services, our customers are treated like family. Su Casa Valley Insurance Services is a family agency and service the following locations: Visalia, Tulare, Selma, Hanford and Fresno. So whether your vacation home is just for you and your family, or you plan to make extra income by renting it out, vacation home insurance is a must in order to protect your investment.