California Motorcycle Insurance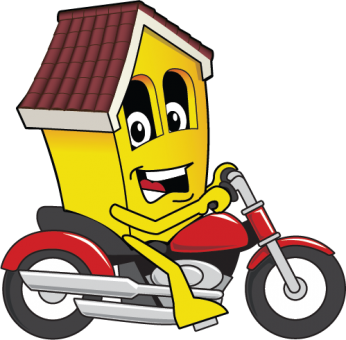 We are a California based insurance agency that specializes in motorcycle coverage. We will shop the best motorcycle insurance companies in California to find you the best coverage at an affordable price. You can either fill out our online quote form or contact us for a free, no-obligation quote.
Insurance companies will take into consideration many different factors when insuring your motorcycle in California. One company is not always the best fit for everyone, that is why we compare companies for you. These factors include:
Driving record
Credit History
Your Age, Address
The Type of Motorcycle
The Number of Drivers
Motorcycle Insurance in California
Most companies offer coverages similar to auto insurance policy. This would include your bodily injury and property damage liability. You may also consider additional California motorcycle insurance including medical payments, comprehensive and collision coverage. Uninsured motorist covers you in the event you are injured by someone who does not carry insurance or may not have enough insurance to cover your injuries.
You may also qualify for discounts that could possibly lower your premiums. These may include:
Multiple policies with our company
Safety courses that you may have taken
Renewals
Insurance on more than one motorcycle
So let us take a look at your current policy and evaluate your personal, financial and lifestyle changes for your California motorcycle insurance. We can service your motorcycle insurance needs in Fresno, California including the Fresno County, Kern County, Kings County, Madera County, and Tulare County areas.
I Was Able to Save a Ton of Money on My Motorcycle Insurance
Motorcycle insurance costs can be quite costly, but it is an investment worth making. When you own a motorcycle, it's important to note that there are ways you can save money on the overall cost of motorcycle insurance. The guide that follows provides you with a few ways I found to reduce my cost for motorcycle insurance coverage quickly and easily.
I Paid a Reduced Rate During Times of the Year When I Couldn't Ride
When the weather is cold, and the roads are covered in snow and ice, I will not be riding my motorcycle. I always contact my insurance company before winter starts and ask them to only pay storage rates for my motorcycle during the times of the year when I cannot ride. This ensures that my bike is covered if it is stolen or damaged while it is being stored. However, no damage will be covered if I decide to take it out for a joy ride on a nice day, if it I only have storage coverage. This coverage is often very inexpensive and can save me a ton of money each year.
I Asked About Association Discounts
Most avid motorcycle riders have joined a motorcycle association over the years. There are many insurance companies that offer discounts to riders who are a part of a motorcycle association because it shows that they have more than likely been riding for a long time, which decreases the chances of them getting into an accident because they are riding recklessly. I contacted my insurance provider and was approved for a small discount because of the motorcycle association I am a part of.
I Became a Trained Rider
I talked to my insurance agent about training programs that the company recognizes. Riders who take training courses learn how to operate their bikes in a safe way. This reduces the chances of the person getting into an accident. The training course only lasted a few days, but it helped me learn how to properly handle my bike and what to do during emergency situations. There are some courses that allow riders to use their own bike and some that require people to use a bike that is supplied by the company. I wanted to be sure I could handle my bike properly, so I opted for a course that allows you to use my own bike.
I Determined the Style of Bike I Rode Was Affecting My Insurance Costs
Many people do not know that the style of bike they ride can greatly affect how much they pay for their insurance. Street bikes are typically owned by younger people who tend to drive more recklessly. These bikes often cost more to insure because they are viewed as more of a liability than cruisers. I talked to my insurance agent to find out if the bike that I had was costing more to insure than a cruiser would and how much the price difference was.
I Bundled My Insurance
I own a bike, a car and a home, and decided it was a good idea to talk to my insurance company about bundling all of my policies with them. Having all of my insurance policies with one company reduced my overall cost of insurance greatly and made it easier to file a claim.
SuCasa Valley Insurance has allowed me to pay as little as possible for my motorcycle insurance, while still providing me with the coverage that I need. I like that I can reach out with any questions that I have and get immediate help when I need it. I have peace of mind when I ride that if anything goes awry, SuCasa Valley Insurance --which has locations in Visalia, Tulare, Selma, Hanford and Fresno -- will take care of everything.