Welcome to Su Casa Valley Insurance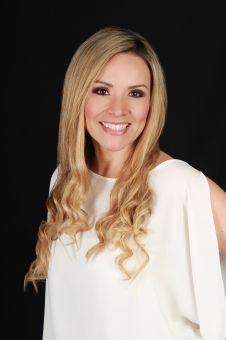 We are an Independent Insurance Agency, which means we have made available some of our best companies for your online quick quotes.
We service the Fresno area and throughout the state of California. At Su Casa Valley Insurance, each one of our clients is given a dedicated team of experts that work together to proficiently address all your concerns.
We offer all types of Personal Insurance coverages to our clients in California including Auto Insurance, Homeowners Insurance, Motorcycle Insurance, Flood Insurance, and Boat & Watercraft.
Give one of our agents a call to save money on your Business Insurance. Some of our Commercial insurance coverages include Business Owners Policy (BOP), Commercial Auto, Commercial Umbrella, Workers Compensation, and Bonds.
Let us help you cut your insurance cost in California
Just give us a quick call today at (559) 328-5999 or Submit one of our quick online quote forms - with the help of our dedicated business partners; we conveniently offer an entire solution for all your insurance and business needs.
Owning a car can be freeing and fun, but it also comes with a selection of associated costs, including the cost of car insurance. In order to drive a car legally in the United States, it's important to ensure that car is covered by an insurance policy (as well as the people who drive it). So, before you hop behind the wheel of your vehicle, let us share with you some surprising things about auto insurance. These facts may help you better understand how to purchase the right policy and how to lower your premiums so you pay for the most affordable plan possible.
Students Who Get Good Grades Can See Lower Insurance Rates
Often, younger drivers face higher auto insurance rates, since they are less experienced and riskier than seasoned drivers. However, if your young driver gets good grades in school, it's possible to get a
good student discount
on his or her insurance policy. The amount that an insurance company will discount varies, so be sure to discuss it with potential insurers before you decide who's right for you.
Getting Married Can Get You a Lower Rate
For multiple reasons, experts believe that people in
married couples
make for safer drivers than those who are not married. Explanations for this phenomenon could be that married people drive less frequently, they rarely drive alone, or that they are generally more stable. So, if you're considering getting married, we recommend it, if only to lower your insurance rates. You can see a decrease in the amount it costs to cover you and the car and save money on your auto insurance in the long run.
You Can Take Advantage of a Wide Variety of Discounts
Good student discounts aren't the only discounts that drivers can take advantage of to lower their insurance rates. Insurance companies tend to offer a wide variety of potential discounts for things like having anti-theft devices installed in a car, making electronic payments for monthly bills, having an impeccable driving record and other factors. Ask your potential insurer upfront what discounts they offer, and try to meet some of the guidelines so that you can pay lower premiums.
Consider the Car You Drive
Your record as a driver will affect your car insurance rate, but so will the car you drive. If you're considering purchasing a new car, check with us or your auto insurance provider in order to see how that car choice will affect your insurance rate. The value of the car will determine the rate of insurance, as well as other factors like its reputation for keeping drivers and passengers safe.
Comparing Quotes Can Save You Money
Auto insurance companies will offer you a wide variety of quotes when it comes to an insurance policy, even if you give those companies the same facts from the get-go. So, it's important to shop around when looking for an auto insurance policy, so you can make sure that you're getting the best deal available.
If you're ready to buy an auto insurance policy for you car, get in touch with our team at SuCasa Valley Insurance. We serve customers close to our locations in Visalia, Tulare, Selma, Hanford and Fresno. Our trusted team members can help you pick out which policy is right for you, then you get set up with insurance. We offer trusted, friendly, and professional service to help you feel comfortable and taken care of in the purchasing process. To learn more about the services we offer, check out
our website
.