DMV Registration Services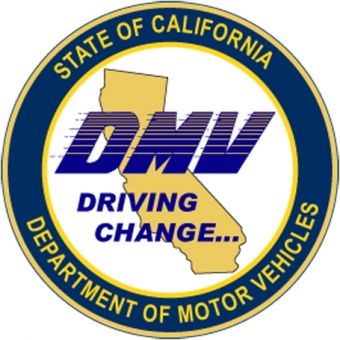 Dread Going to the DMV? Let Us Do it For You!
Some days, I'm convinced the DMV exists only as a social experiment to test how long it takes an otherwise calm, rational person to snap and turn into a screaming ball of rage. And sure, DMVs across the country have made great strides over the years to automate the process and speed things along. Heck, my local one even finally invested in chairs instead of just having endless lines stretching into infinity, so that's an improvement already.
But even with these changes, going to the DMV is a hassle. If you work a regular 9 to 5 job, you might not even be able to get to the DMV when it's open. If you can, then you have to take time away from work, which cuts into your pay. Even worse, you might have to go by the DMV during your lunch hour and pray no one else had the same idea and that you can get through the line quickly -- and usually without leaving time for you to eat, which means now you'll be annoyed and hungry.
Then there's the gas money spent, the wear and tear to your car (because it seems DMV offices everywhere pride themselves on selecting locations with terrible roads), and the small issue of your sanity, which you can no doubt feel slipping away with every minute that passes when you're surrounded by surly clerks, crying children (even if you can't blame them because deep down, you want to cry too when you're stuck at the DMV), and that robotic voice managing the line that sounds like the world's most bored bingo caller when it announces that B-139 is now being served at window four.
What would you say if I told you there was a way around this headache that didn't involve selling your soul or just never renewing your registration again and embarking on a new life as a roadway fugitive? Okay, after you stopped laughing at such an absurd notion, then what you would you say?
Well, today is your lucky day because I'm going to introduce you to Su Casa Valley Insurance.
"What? I don't need insurance, though," I hear you saying. Or typing. No problem! If you ever do, of course, Su Casa will be happy to help you out. In the meantime, we can help you avoid the inconvenient and time-consuming process of making a trip to the DMV to complete mundane tasks like renewing your vehicle registration, transferring a title, and ordering replacement titles. For a small fee (in addition to regular DMV fees), we can:
Renew your annual vehicle registration
Replace lost stickers and/or registration cards
Transfer a title
Issue a replacement vehicle title
Release liability
Lift registration suspension
Replace lost or stolen license plates
What's even better is that all transactions are processed in the same day, usually within minutes, Monday to Friday from 9:00 AM to 7:00 PM, and Saturday and Sunday from 10:00 AM to 5:00 PM. All you have to do is stop by one of our five convenient locations in Fresno, Hanford, Selma, Tulare or Visalia, fill out your paperwork, pay your fees, and enjoy the peace of mind that comes with knowing you've escaped a mind-numbing visit to the unhappiest place on Earth. You'll get real-time confirmation, and in many cases, real-time delivery of documents, all from the comfort of our office — all without the mechanical bingo caller voice.
Su Casa Valley Insurance is pleased to service your DMV Registration Services. avoid waiting in line for hours at the DMV. Su Casa Valley Insurance will service you within minutes!!
5 LOCATIONS TO SERVE YOU: TULARE, VISALIA, HANFORD, SELMA, FRESNO
Available Services:
Annual Vehicle Registration Renewals
Replace Lost Stickers and/or Registration Cards
Title Transfers
Issue Replacement Vehicle Titles
Release of Liability
Registration Suspensions lifted
Replacement of License Plates
Other Available Services:
Real-time delivery on your completed order
Real-time copy of your new registration card or proof of DMV payment posting
Non-Supported Vehicles Types:
Off Road Vehicles
Registered Outside California
Travel Trailers (non PTI)
Vehicles with Special Plates
DMV Forms:
Auto Liability Notification (Download SB-1500)/ Go to DMV
Everyone must carry insurance in order to maintain a valid registration.
Under Section 4000.37 of the California Vehicle Code, vehicle owners are required to submit evidence of financial responsibility to DMV when renewing their vehicle registration. Trailers, off-highway vehicles, and vessels are excluded from this requirement.
Traffic Accident Report (Download SR-1) / Go to DMV
Application for Duplicate Title (Download REG 227) / Go to DMV
Notice of Transfer and Release of Liability (Download REG 138) / Go to DMV
Application for Title or Registration (Download REG 343) / Go to DMV
Application for Replacement Plates, Stickers, Documents (Download REG 156) / Go to DMV
How I Stopped Waiting in Line at the DMV
The three most dreaded letters in the English alphabet? D, M and V. We Americans may not agree on everything, but we can all concur that waiting for our number to be called at the DMV is a dreaded task that should not be bestowed upon anyone.
Then why does it seem that the DMV is a right of passage of sorts? From the moment you get your driver's license, you agree to signing over your lunchtimes and happy hours to your home state.
The Problem: the DMV
I don't want to even begin to think how many hours and days of my life that I've wasted waiting in line at the DMV. Each trip used to take at least an hour (usually more). I thought I had tricked the system when I once arrived first thing in the morning. Then I realized I would end up using at least a full day's worth of paid time-off by the end of the year if I kept this up.
When I needed to renew my license, I'd head down to the DMV. When I lost my vehicle's registration, I had to make a special trip there. When I needed to get a hold on my registration lifted, I had a friend drive me (who also wasted over an hour of his life waiting with me).
I couldn't help but wonder why the DMV is so painfully slow.
Why the DMV is Slow
It's difficult to pinpoint why exactly the DMV is so slow on any given day, but one of the main reasons is because it's a state-level department of the government. The U.S. government often deals with staffing issues, budget restraints and unexpected shutdowns.
These restraints can cause further delays—especially around holiday closures, seasonal rushes and high volume times. Since most drivers head to the DMV after business hours or during lunch times, the DMV tends to see spikes in visitors at these times.
Yet, what do you do when you work a nine-to-five job and can't get to the DMV when they're not experiencing high volumes of customers?
I found my own solution: bypass the DMV altogether.
The Solution: Bypass the DMV
My friend who was nice enough to drive me to the DMV that final time clued me in to a better way to deal with the DMV: bypass it altogether.
A few months after our DMV trip, he'd relayed the story to another friend. His friend laughed, "Why don't you just have your insurance company do all that for you?"
My friend was dumbfounded. What type of insurance company can help you avoid the seemingly unavoidable nightmare of the DMV?
Turns out, it was Sucasa Valley Insurance.
Why Trust Sucasa Valley Insurance
Luckily, I already had Sucasa Valley Insurance. I'd had great experiences dealing with them in the past, so I felt good about the situation already. I was stoked that the same people I already trusted with my insurance could actually help me avoid the DMV.
I wasn't totally sold on this idea, but I was hopeful that they could help me out with at least some of the DMV services I need throughout the year. I was even more surprised to find out that they could help me with practically all the DMV services that I usually headed to the DMV to annually "solve."
The best part was that they could do it at their offices, which meant I would practically never need to deal with the glacial pace of the DMV offices ever again.
Sucasa DMV Services
Sucasa Valley Insurance offers most of the same services that you turn to the DMV to fulfill. Even some of the most onerous tasks, such as the lifting of registration suspensions and replacing lost titles and license plates are available at Sucasa. In fact, Sucasa can help you with a full list of DMV services, including:
Renew annual vehicle registration
Replace lost stickers and/or registration cards
Complete title transfers
Issue replacement vehicle titles
Issue release of liability
Lift registration suspensions
Replace license plates
Additional Benefits
The next time I needed to go to the DMV I almost didn't head to Sucasa first. I needed a title transfer in a hurry, and I assumed that there would be extra processing time involved with Sucasa. I'm happy to report that I checked with Sucasa beforehand and discovered that all of their services happen in real-time. Some of the additional benefits that I didn't expect included:
Real-time delivery on your completed order
Real-time copy of your new registration card
Real-time proof of DMV payment posting
My DMV time has significantly dropped over the past year. I can now use my paid time off for my vacations. I now spend my time after 5 pm going to the gym or happy hour instead of waiting on those hard, plastic chairs.
Can I say that I'll never need to go to the DMV ever again? Probably not. I'll inevitably do a few family members a favor by driving them to DMV at some point. But hopefully they'll just switch to Sucasa Insurance beforehand instead.