California SR-22 Insurance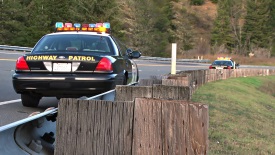 SR-22 filing sometimes referred to as SR-22 Insurance in California can be confusing and stressful to deal with so be sure to discuss with us the questions you have.
An SR-22 is not actually insurance, but rather a certification that an insurer files to vouch for a risky driver. It's a way to verify insurance with the minimum liability coverage limits for drivers who have been ordered to obtain this by a judge.
There is typically a reasonable fee charged for filing and rates may be a bit higher and/or you may be required to pay your policy in full depending on the state you're in so be sure to ask.
Also, keep in mind that an SR-22 filing in California is for a period of time, typically no more than 3 years and can be removed after the specified time.
SR-22 Insurance in California
Every state has it's own requirements for SR-22 filing but common reasons include:
DUI or DWI
Too many points or tickets on your record
At fault accidents while driving with no insurance
To get reinstated if your license is suspended or revoked
We understand the situation that has lead to you needing an SR-22 is stressful enough to deal with and we strive to make this necessary process as smooth for you as possible! Give us a call today at (559) 328-5999 to discuss your needs.
Getting Back on the Road With an SR22
Has your car been spending all its time in the garage or driveway lately because you're not legally able to drive it? If you've fallen afoul of the good graces of the California DMV, you may need a special certificate of insurance called an SR22 before you can get back on the road. Most drivers have no idea what this form of coverage is until they're suddenly forced to look into the matter. Let's examine what SR22 documentation is all about, why you might need it, and what to do with it once you have it.
Understanding the SR22
Obtaining Your SR22
How do you go about getting your SR22? First you must get an auto insurance company to file this document on your behalf. If your current insurance company resists because you're now considered a high risk, we can fit you with a company that will provide the necessary insurance coverage and furnish documented proof via your completed SR22.
You're Certified: What Next?
When your SR22 certificate arrives, keep it in your car or on your person at all times so you can legally drive. You may need to keep your SR22 in good standing for at least three years. Bear in mind that your insurance provider has informed the DMV that you are now in compliance with state auto insurance laws, but they will just as swiftly contact them and let them know as soon as you let your insurance coverage lapse.
Play it extra safe by renewing your policy at least a couple of weeks before it's scheduled to run out. Scheduling automatically debited payments, and making sure you always have that payment amount funded, will help prevent a catastrophic moment of forgetfulness.
Another key point to remember is that each state has its own specific SR22 requirements. This means that if you move from California to another SR22 state at any point during the required certification period, you'll need to obtain an SR22 in your new state of residence. Even if your new state of residence isn't an SR22 state, you must maintain a level of insurance coverage that satisfies California law.